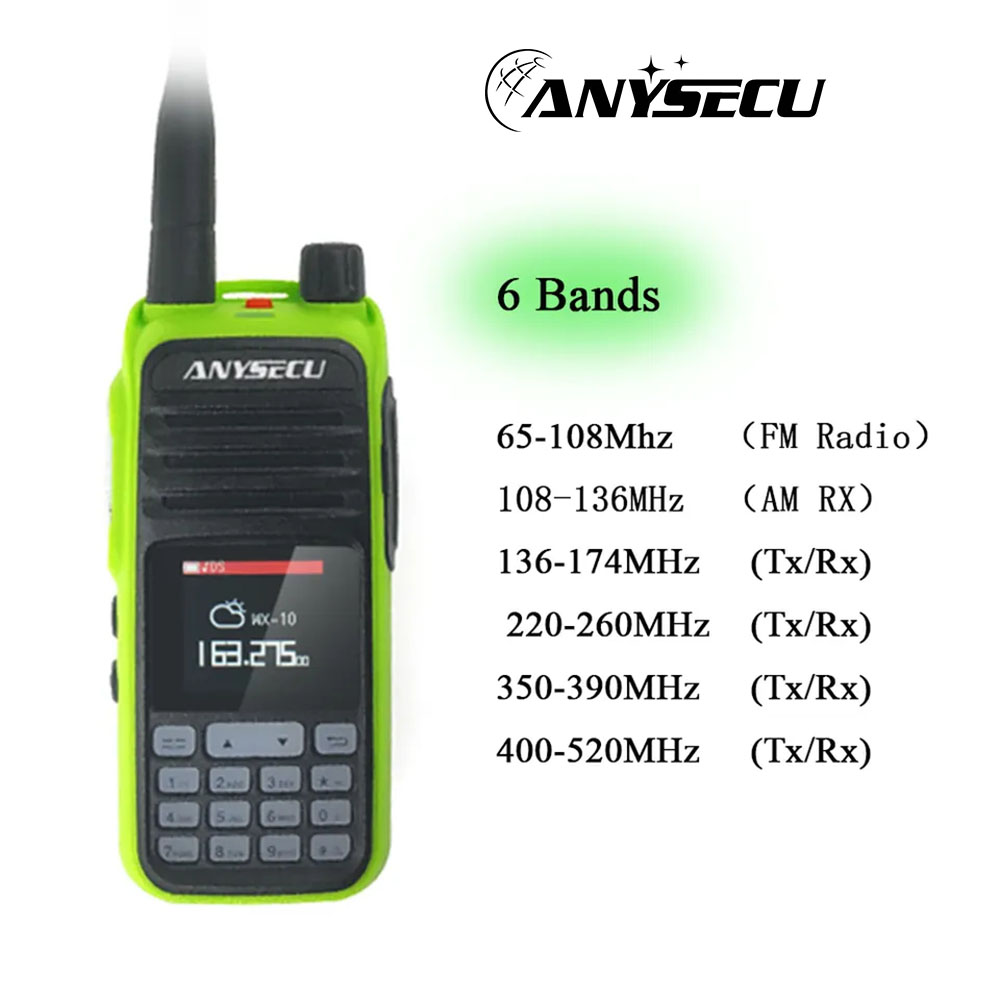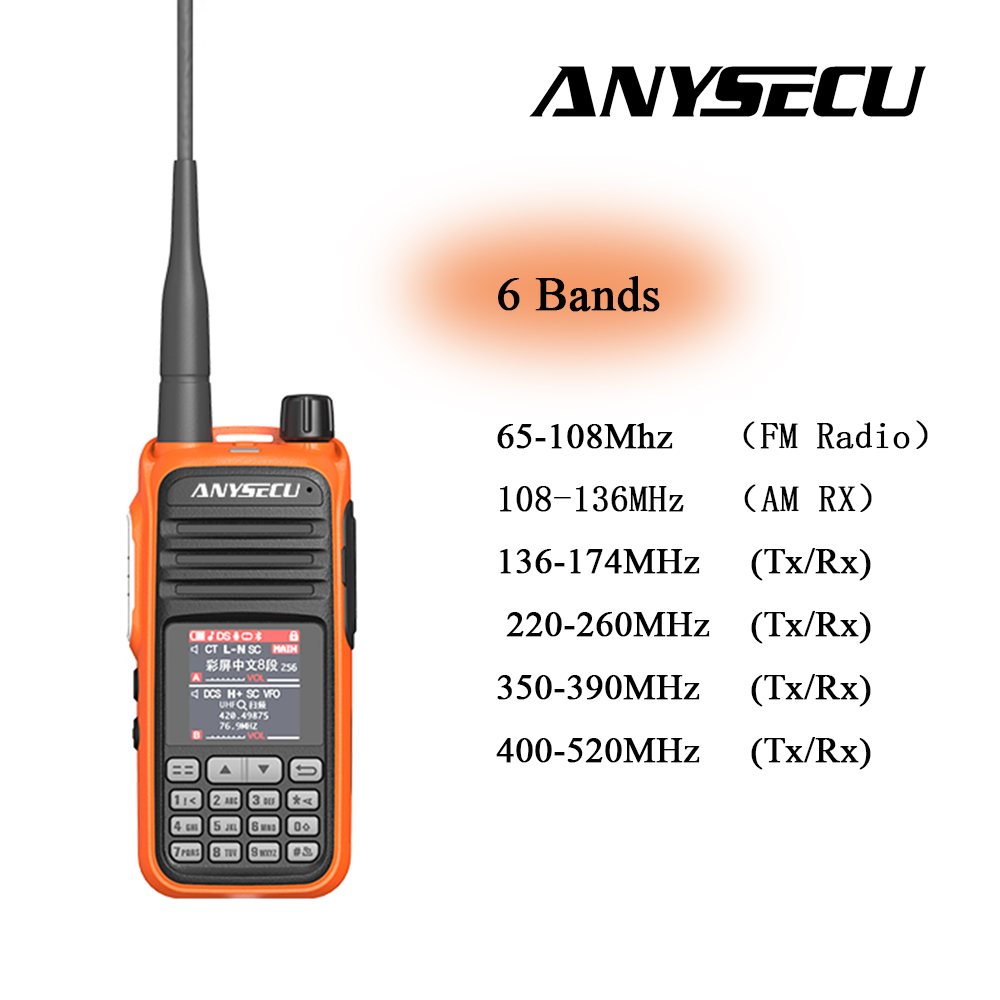 Full Band Frequency]
Full Band 136-520Mhz RX/TX Radios
(1) 136-174MHz (Receive & Transmit)
(2) 220-260MHz (Receive & Transmit)
(3) 350-390MHz (Receive & Transmit)
(4) 400-520MHz (Receive & Transmit)
Notice:
(5) 65-108MHz (FM RX)- FM RADIO(Only Receive )
(6) 108-136MHz (AM RX)- Air Band(Only Receive )(Since it is a civilian station, there may be more interference and noise in the aviation frequency band of the walkie-talkie.)
[ Get software and manuals]
Press the "Menu button" to reach the 52nd function and enter the "Instructions" interface, click "Details" to view the QR code, scan the QR code to view the manual and software. Enjoy the best quality service at any time.
[Wireless Copy Frequency ]
Long press the "side button 1" to enter the "SEARCH"interface. AR-730 will search for another radio transmission frequency and privacy code. Finally press the menu to store the frequency. Two walkie-talkies can communicate normally. Communication is unobstructed, and traditional writing frequency is rejected.
[USB Type-C Charging]
USB charging is a trend for mobile devices as it has low requirements for power sources and places. The AR-730 is USB Type-C rechargeable, for which you can easily charge it like a phone in your car, with a power bank or laptop. Portable for your travel.
[PC & Manual Programmable]
Apart from programming the radio via computer software, users can also use the keypad to program most settings in the menu, for example, adding/deleting a memory channel, adding/removing a channel from the scanning list, adjusting VOX/squelch/power save levels, etc.
Feature:
-Wireless Copy Frequency
-Frequency /CTCSS Detection